How Much is Spotify Premium
Spotify has become a household name in the music industry, providing users with a vast library of songs, albums, and podcasts. With over 515 million active users in more than 180 markets, the platform has revolutionized how people consume music. Although Spotify offers a free version with basic features, such as shuffle play and limited skips, many users upgrade to Spotify Premium to access exclusive benefits and features, including ad-free listening, offline playback, higher audio quality, etc.
Spotify offers various types of Premium subscriptions to cater to different user needs. Whether you are a music enthusiast or a casual listener, Spotify Premium provides an excellent option to elevate your music streaming experience. So, sit back, relax, and read on to learn more about the different types of Spotify Premium subscriptions and their prices.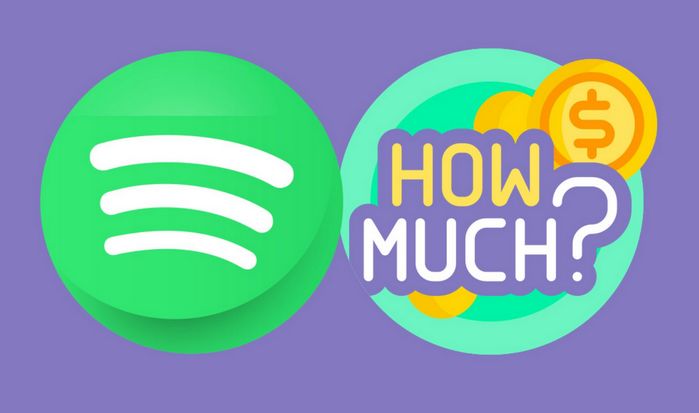 Part 1: What is Spotify Free?
Spotify's free version is undoubtedly one of the key reasons for the platform's massive user base. The free version provides access to over 100 million songs, albums, and podcasts without any cost, making it an excellent option for those who don't want to pay for a streaming service.
However, the free version does have some limitations. For instance, users must listen to ads between songs and are limited in the number of skips they can make per hour. Additionally, the audio quality is lower compared to the premium version.
Despite these limitations, the free version of Spotify still provides a comprehensive music streaming experience. It allows users to explore new music and discover new artists without any cost. Moreover, it is an excellent way for users to get a taste of what Spotify has to offer before deciding to upgrade to the premium version.
Overall, Spotify's free version is an excellent option for those who want to listen to music without paying for a subscription. However, if users want to access ad-free streaming, unlimited skips, and higher audio quality, they will need to upgrade to Spotify Premium.
Part 2: How Much is Spotify Premium?
Spotify offers several premium subscription types that offer additional features and benefits to users. These include:
• Spotify Premium Individual: This subscription costs $9.99 per month and offers an ad-free experience, unlimited skips, and the ability to download songs for offline playback. It also offers high-quality audio and the ability to play any song on demand.
• Spotify Premium Duo: This subscription costs $12.99 per month and is designed for two people living at the same address. Every user has a separate account, and the subscription provides the same advantages as the individual plan.
• Spotify Premium Family: This subscription costs $15.99 per month and allows up to six family members to share a single account. Each member has their own personal account, and the subscription offers the same benefits as the individual plan.
• Spotify Premium Student: This subscription costs $4.99 per month and is available to students enrolled in a degree-granting college or university. It offers the same benefits as the individual plan but at a discounted price.
Users choose Spotify Premium for several reasons. The ad-free experience allows them to enjoy their favorite music uninterrupted, while the ability to download songs for offline playback is useful for users who travel frequently or have limited internet access. The unlimited skips and on-demand song selection also offer greater control over the listening experience. If you are interested in trying one of the above Premium subscriptions, you can click this link to get a free trial ranging from 1-3 months. Of these, $0 for 3 months of Premium is limited to Individual plans and will end on May 16, 2023.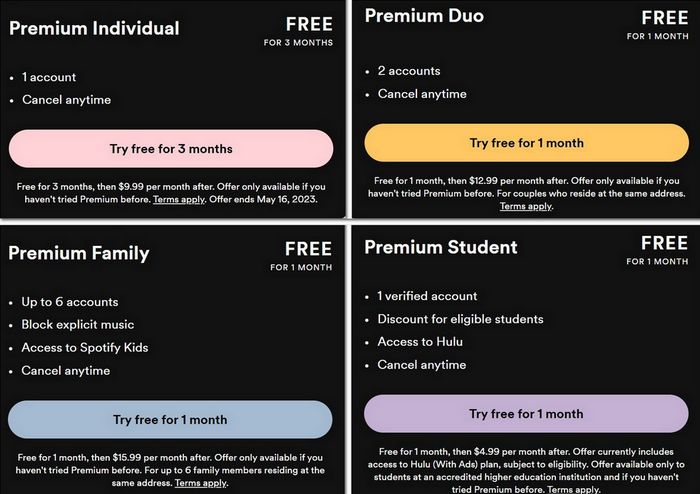 Part 3: How to Download Spotify in MP3 for Offline Playback?
One of the key features of Spotify Premium is the ability to download songs for offline playback. This feature is particularly useful for users who want to listen to music while traveling or in areas with limited internet access. However, for someone who wants to keep their Spotify downloads playable after canceling the subscription or who has an insufficient budget to upgrade to the Premium, converting Spotify into MP3 and enjoying them on unlimited devices is a good choice.
TunePat Spotify Converter is an important tool that can help you achieve Spotify MP3 download. This powerful program supports the use of Premium or Free accounts to obtain Spotify songs, playlists, albums, and podcasts. The simple interface tool provides user-friendly output settings, you can choose your favorite output parameters according to your needs, or you can arrange the output files on demand. The output files retain the original good sound quality and ID3 tags.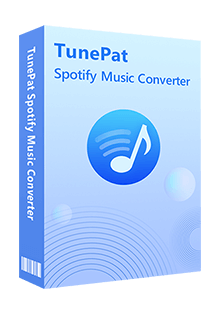 TunePat Spotify Converter
Download songs, albums, playlists, podcasts, and lyrics from Spotify.
Convert Spotify songs to MP3, AAC, WAV, FLAC, AIFF, or ALAC format.
Easily download ad-free Spotify music tracks to the local computer.
Keep ID3 tags and preserve lossless audio quality.
Converted Spotify songs can be played offline on various devices (such as Panasonic Smart TV, iPod, etc.) at any time.
Note: Any Spotify account can be used in the following steps, but there will be differences in the maximum sound quality. The maximum sound quality of the Spotify Free account can probably be reached, equivalent to about 160kbit/s, while the maximum sound quality of the Premium account can reach 320kbit/s.
Step 1 First, run TunePat Spotify Converter. Log in to your Spotify account in the embedded web player. Then complete the setting of output parameters.
Click the "Settings" button in the upper right corner to pop up the corresponding window. Select the output format (such as MP3), output sound quality, output file name, and other options according to actual needs. Close the window when done, and TunePat will be applied automatically.
Step 2 Locate and click to open the Spotify song, album, playlist, or podcast cover you want to convert to MP3 format, or you can search directly in the search box and open it. Then click the "Add to list" button at the bottom right. In the pop-up window, all songs on the current page are checked by default. You can refer to the following instructions to complete different operations:
Filter Converted Files: This option is to help you filter out tracks already in the output folder of your choice to avoid duplication.
Save to list: This button is to meet the needs of users who want to batch-convert songs from different albums or playlists at the same time. After checking the target titles, click this button to temporarily place the selected songs in the Task list.
Convert Now: Clicking this button will immediately start the conversion process.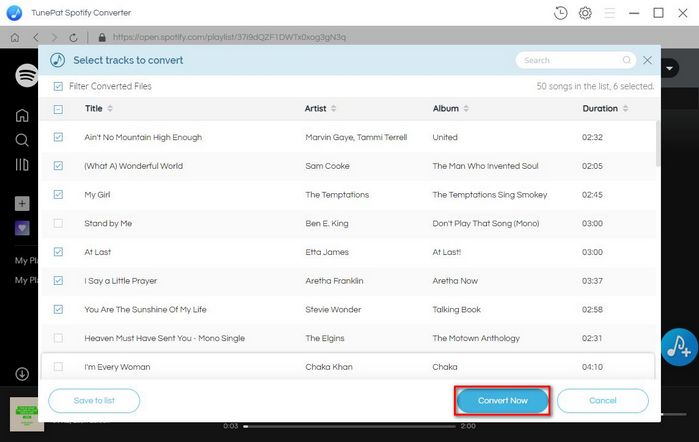 Step 3 When all the songs have been converted, you will see a prompt popping up at the bottom right. You can go to the "History" module to view the converted items. These Spotify songs have been saved locally on your computer, and you can also transfer them to other devices via a data cable. At this point, the issue of Spotify Premium seems to have become less important, because even if you cancel auto-renewal for some reason, you will never lose the Spotify playlists you have painstakingly created and organized.
Conclusion
All in all, Spotify Premium offers users an enhanced listening experience with its ad-free, unlimited skipping, higher audio quality, and offline playback capabilities. Subscription prices vary depending on your region, currency, and plan of choice.
A very important feature for paying users is the ability to download songs and playlists for offline playback even in bad places. This seemingly powerful feature also has a very "fatal" drawback. These temporary cached files can only be read by the Spotify app. But don't worry, we also help you answer in the article. Use TunePat Spotify Converter to export the songs you need from Spotify Music and save them as normal audio formats and other problems will be solved after that. Click the button below to get one now!